My Team
When you became my client, you placed your trust in me to help make your vision a reality. I honor that trust with the help of my expert support team. Together, we make a strong commitment to customer service.
If at any time you have a question, concern or need, please let us know.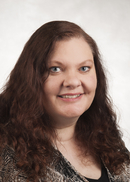 Debbie Brock
Operations Manager
Office 630-353-2322

Debbie joined my team in Feburary of 2012 and has been an Associate Financial Representative with Northwestern Mutual since 2004.  She is licensed and knowledgeable on the subjects of life and disability insurance, long term care insurance and annuities.
Here are a few of the many ways Debbie can assist you:
Answer questions regarding your policies (benefits, dividends, cash value, etc.)
Assist you with owner or beneficiary changes to your policies
Change your contact information as needed
Make changes to your ISA billing accounts
Provide illustrations (quotes) for additional insurance
Debbie looks forward to getting to know each of my clients as well as providing the best service possible.  You may email her directly with any questions or requests.